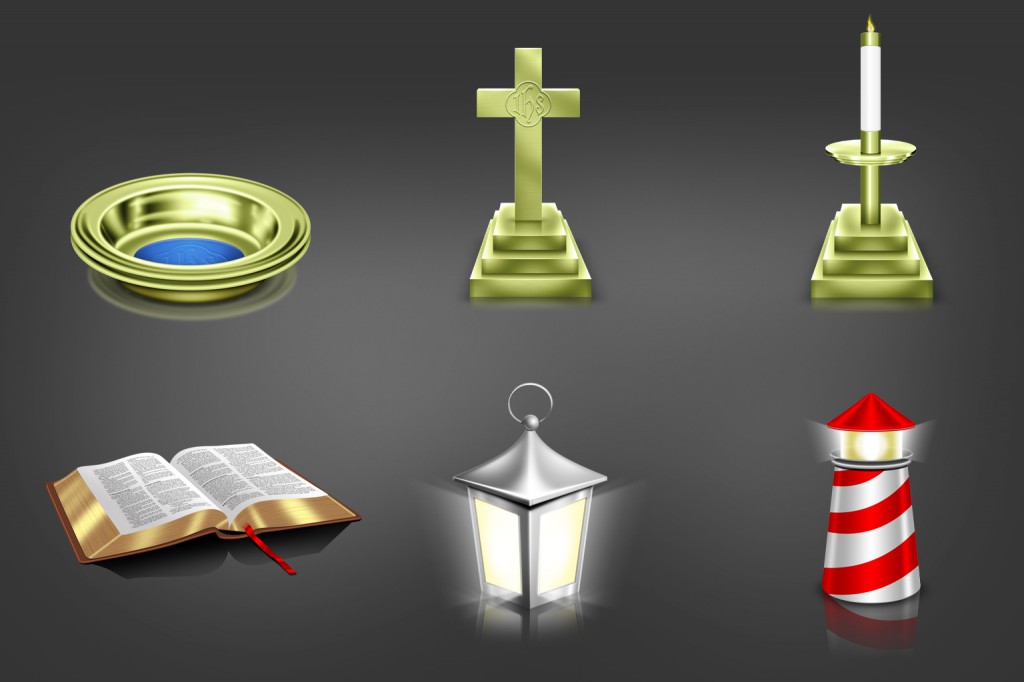 Freebie: Religious Icons
July 24, 2012
Fresh out of the oven, Keeling Design & Media brings you a set of 6 religiously themed icons including:
Collection plates
Cross
Candle
Bible
Lantern
Lighthouse
Yeah, so the last two are only somewhat religiously related.  Who cares?  They're free aren't they?  The icons are 512px x 512px PNG files.
Feel free to use the icons for your own personal use.  If you'd like to use them for commercial projects, so may do so for a payment of $5.00.  Just visit my PayPal page to make a payment.
Enjoy!
Posted by: Doug Keeling