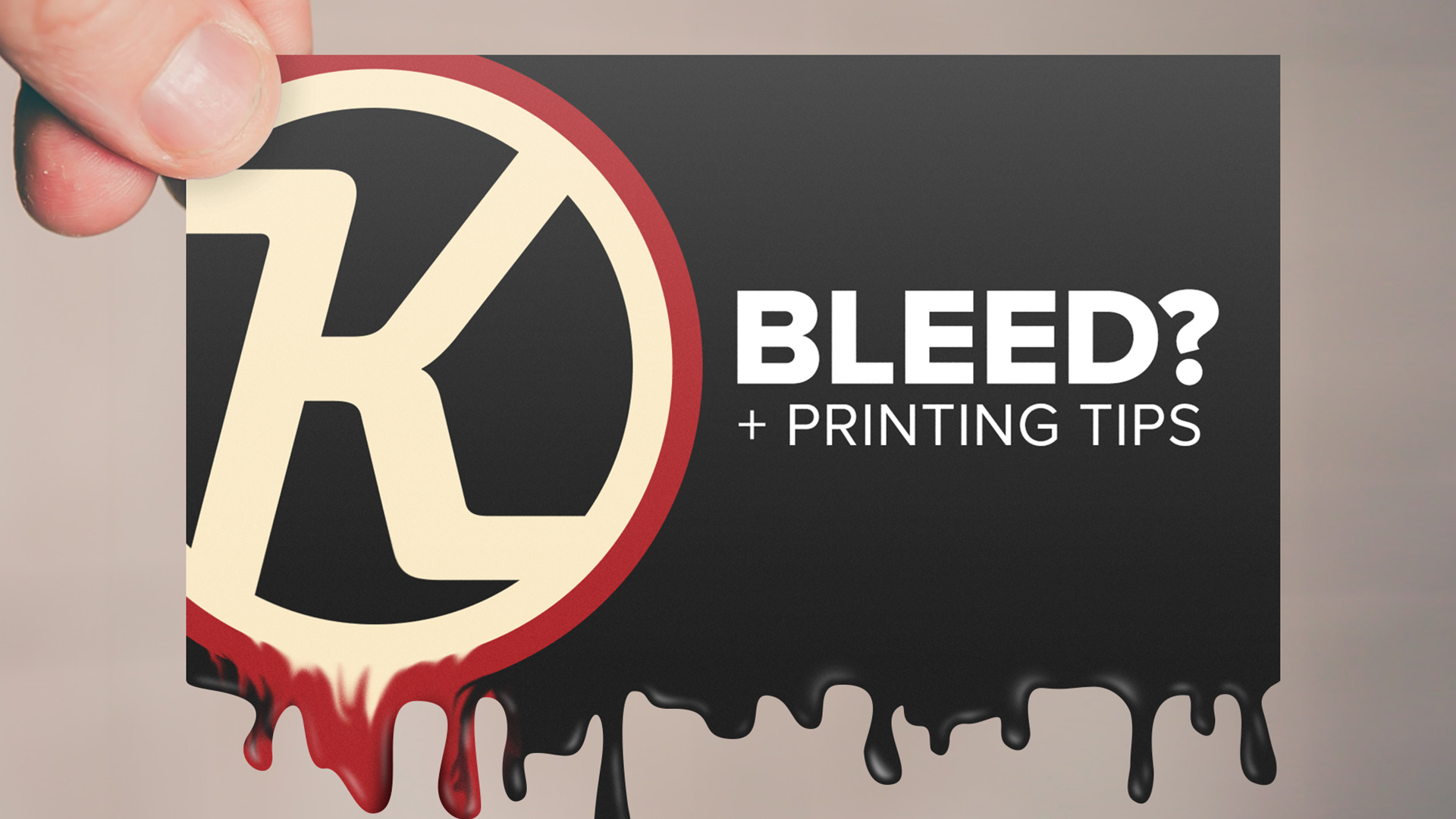 What is Bleed? And Other Printing Tips
When you send a digital file to a printer, are you sure you're going to get exactly what you've designed? In this video we cover the concept of bleed, and how to set up guides as boundaries in your Photoshop document. Watch the video below, and scroll further for a list of important information to keep in mind.
Quick Tips:
If the goal is for the ink to go all the way to the edge of the page, most printers will require at least a 1/8 inch bleed area in your design.
1/8″ = .125 in (decimal).  This is also about 3mm for our metric counterparts.
Most printers also recommend keeping all important text and graphics inside "Safe Area" or "Live Area" even further inside the boundaries.  This is also typically 1/8″.
In summary, in your document setup, you should include an additional 1/4″ to both the width and height to account for the bleed area that will be cropped off.
Check with your printer first (by that, I mean, commercial printer).  Their requirements may vary slightly.