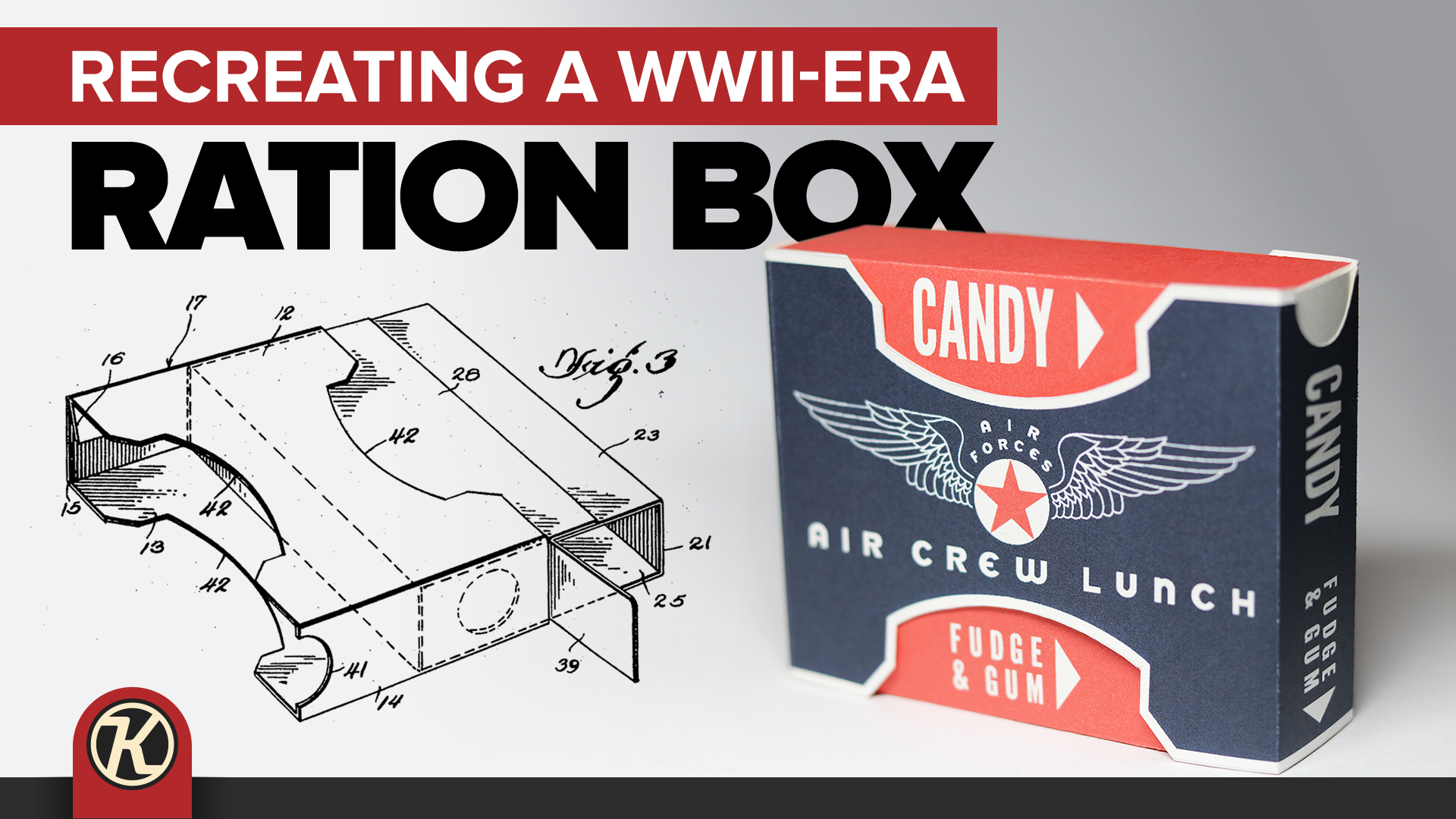 Recreating a WWII-era Ration Box in Photoshop & Illustrator
I recently watched a video by fellow YouTuber "Steve1989MREInfo" where he opens a 1944 Air Crew Lunch ration. I fell in love with the design of the carton and thought it would be a fun project to recreate the package design in Photoshop and Illustrator, and maybe even print it out and put one together myself. Without an actual physical reference, it's difficult to make it historically accurate, but the process it was a lot of fun.
This project gave me an inside look at how a packaging patent would have been written, and a glimpse inside the mind of a packaging enthusiast.  Overall, the video combines everything I like: America, history, design, and DIY. Hope you enjoy!
If you have time, check out Steve1989MREInfo's Air Crew Lunch Review. You won't be disappointed.